Nationwide Services
Networking - Telecom Systems - Cabling

Emerald Technologies Inc. has the expertise to insure your computer cable network design will provide the greatest advantage in cost vs. future growth.
Since Telephone and Network Cabling plays such a crucial role in business, choosing the right Telecommunications Cabling and Network Design Support provider for all your wiring is vital in today's ever changing technology needs.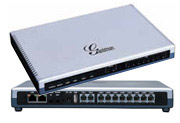 Here at Emerald Technologies Inc. we have the advantage of 2 local offices in Washington. This leads to more efficient response time. We often help other nationwide contractors with their nationwide roll outs. In fact over 60% of our work is done as subcontracting for these national contractors.
We believe if given the opportunity you will agree that Emerald Technologies Inc. is the right contractor for all your communication cabling needs.